Jak skalibrować poziomicę?
---
Poziomica, czyli jedno z najprostszych urządzeń pomiarowych służy do wyznaczania poziomu lub kątów odchylenia instrumentu od linii poziomu. Jedynie precyzyjnie skalibrowana i zamontowana, zapewnia prawidłowy odczyt parametrów.
Przyrząd najczęściej kojarzony z branżą budowlaną posiada o wiele szersze zastosowanie np. w urządzeniach produkcyjnych, dźwigowych lub w przyrządach geodezyjnych. W aplikacjach, które wymagają odpowiedniego ustawienia względem poziomu, jak również częstego przestawiania, najwygodniejszym rozwiązaniem staje się zamocowanie poziomicy bezpośrednio do urządzenia. Bardzo istotnym aspektem dla dokonania prawidłowego pomiaru jest dokładność umieszczenia (zamontowania) poziomicy.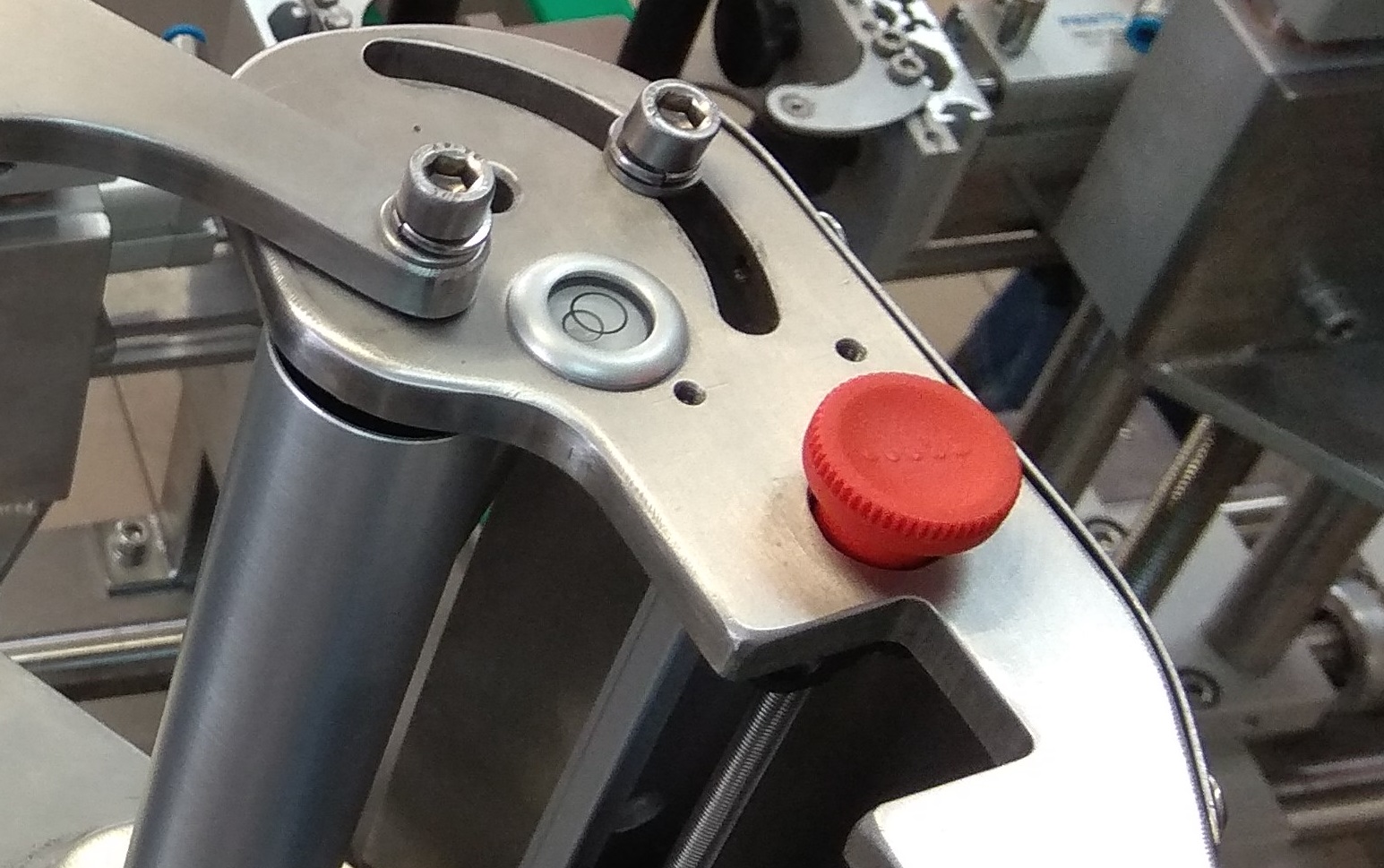 Rys. 1: Przykład wykorzystania poziomicy oczkowej w głowicy etykietującej E40 produkowanej przez firmę Kambion
Warunkiem prawidłowego działania poziomicy jest zamocowanie jej na powierzchni poziomej urządzenia ustawionego w poziomie. Ze względów konstrukcyjnych przygotowanie takiego miejsca na urządzeniu jest często utrudnione, kosztowne lub wręcz niemożliwe. Poziomica musi być wtedy nie tylko zamocowana, ale także odpowiednio ustawiona względem wspomnianego urządzenia.
Istnieją dwa sposoby poradzenia sobie z tym problemem. Poziomicę można wywzorcować po jej zamocowaniu. Wiąże się to z jej indywidualną modyfikacją zaraz po zamocowaniu. Drugim, łatwiejszym sposobem jest zastosowanie poziomicy z układem umożliwiającym kalibrację, tj. regulację pochylenia podczas montażu.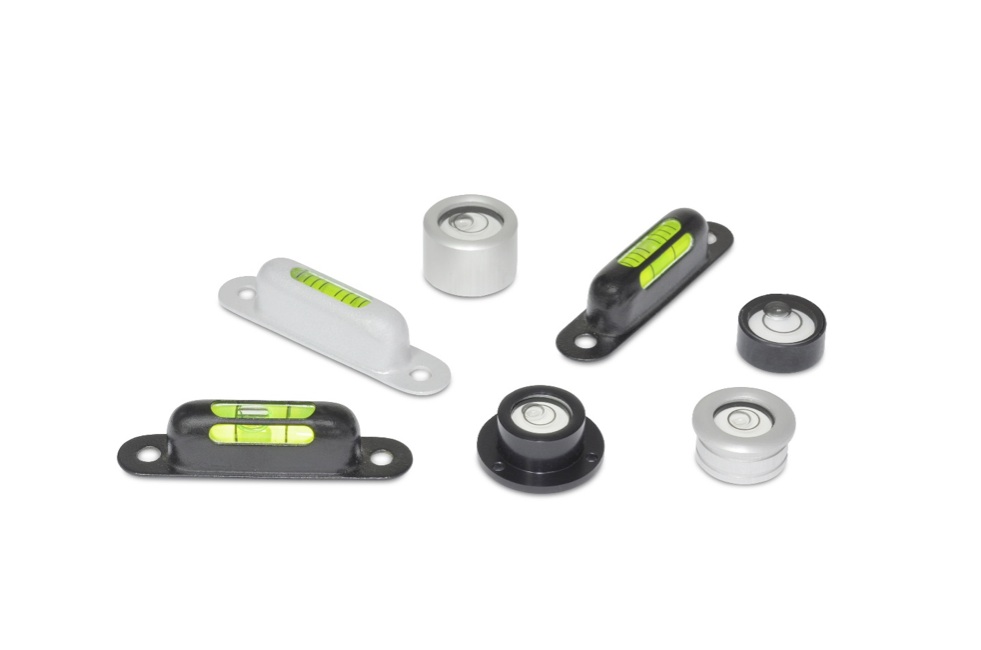 Rys.2: Poziomice oczkowe, poziomice rurkowe firmy Elesa+Ganter
W ofercie Elesa + Ganter znajdziemy dwa rozwiązania umożliwiające kalibrację poziomicy: podkładki regulacyjne GN 2277.1 oraz poziomice regulowane GN 2280.
Podkładki regulacyjne GN 2277.1 (Rys.2) stosuje się w połączeniu z poziomicami oczkowymi GN 2277 (Typ A). Otwory montażowe w podkładce są rozstawione na obwodzie co 120⁰ i pokrywają się z otworami w poziomicy. Umożliwia to wspólne zamocowanie zespołu podkładka/poziomica na powierzchni montażowej. Półkula regulacyjna umieszczona na dolnej powierzchni podkładki stanowi punkt jej podparcia, względem którego mamy możliwość pochylenia całego zespołu w dowolnym kierunku. Dokręcając odpowiednio śruby montażowe mamy możliwość ustawienia poziomicy w odpowiedniej pozycji.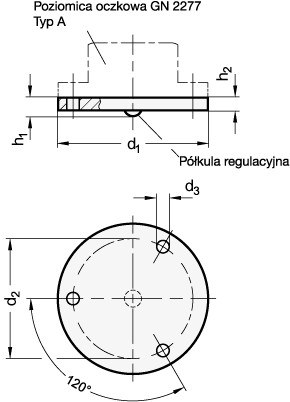 Rys.3: Podkładka regulacyjna GN 2277.1
Poziomice regulowane GN 2280 (Rys.3) są zbudowane z aluminiowego korpusu oraz elementu wskazującego, wypełnionego bezbarwną cieczą. W dolnej części korpusu poziomicy znajdują się gwintowane otwory montażowe, co 120° oraz półkula regulacyjna stanowiąca punkt podparcia. Podobnie jak w przypadku podkładek regulacyjnych GN 2277.1, dokręcając odpowiednio śruby montażowe, mamy możliwość skalibrowania poziomicy w sposób analogiczny do ww. opisanego.
Różnica polega na tym, że półkula regulacyjna jest tu zintegrowana z poziomicą, a sam montaż i regulacja odbywają się poprzez śruby wkręcane od spodu.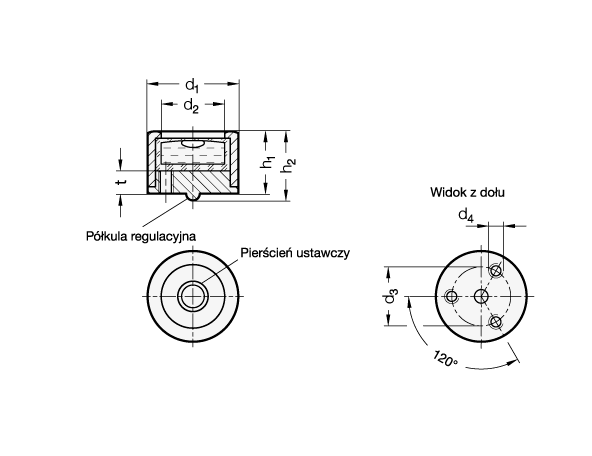 Rys.4: Poziomice regulowane serii GN 2280
Poziomica jest przyrządem optycznym służącym do sprawdzenia poziomego położenia płaszczyzn i obiektów. Poprawne wyskalowane i zamontowane poziomicy gwarantują prawidłową pracę przyrządów, urządzeń pomiarowych oraz maszyn.
Link do stron katalogowych znajdują się poniżej:
https://www.elesa-ganter.pl/produkty/elementy-sterujace/seria/gn-2280
https://www.elesa-ganter.pl/produkty/elementy-sterujace/seria/gn-2277-1
https://www.elesa-ganter.pl/produkty/elementy-sterujace/seria/gn-2277